We have just passed our Cyber Essentials audit for this year. This year's assessment was much tougher than last year but we were given notice about that by our assessor 12 months ago and have upgraded many of our resources to overtake the evolving threats.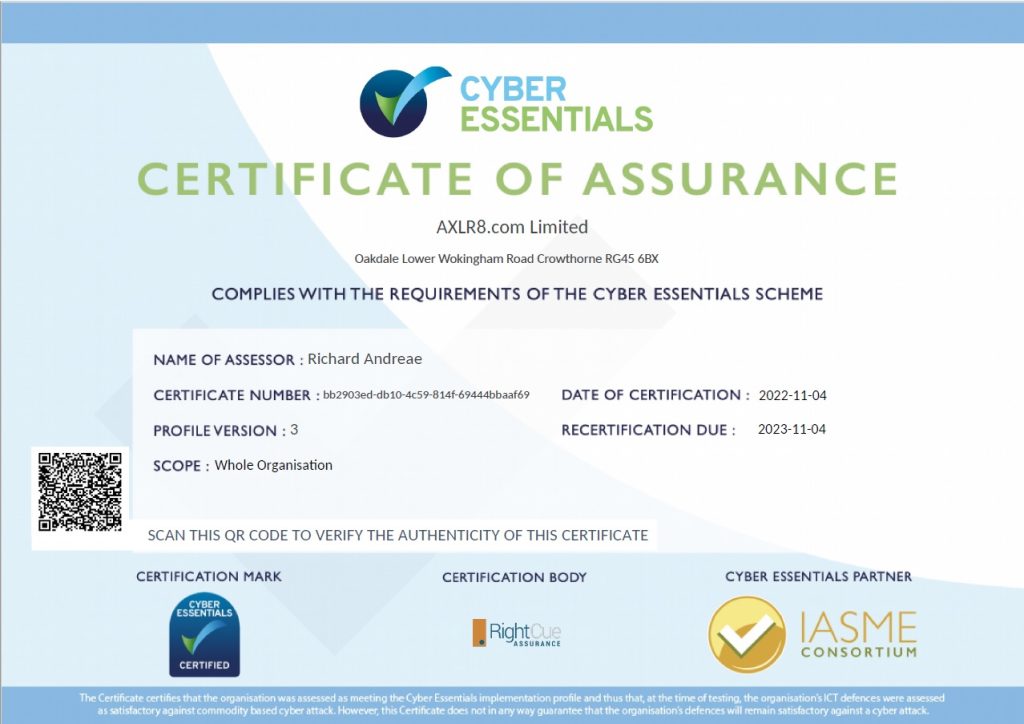 Thanks as ever to the clear guidance and explanations from RightCue.
Next we have Pen Testing and following that in Late December, we start our Cyber Essentials Plus preparatory scans and physical audit. If you have not been through this process with your company, please think about it. The cyber threats are real and we highly recommend Cyber Essentials for cyber peace of mind and now use it for the more stringent Cyber Essentials Plus exercise each year.