AXLR8 provide the following systems for information governance departments.
information request management & tracking
data asset register
various other tactical developments
Information Request Management for FOIRs, EIRs, SARs, etc.
Information request management systems need to evolve as compliance rules change. The most obvious example of ths was GDPR in May 2018 when the system had to behave differently from the morning of Friday 25th May. The current requests had started before that legislation had come in. Those had to remain on the path and tiemtable set by the previous (DPA) rules. AXLR8 were able to plan and execute this at no extra cost to our clients across the UK.
Features
automatic creation of IRs from emails ("email2IR", "email2SAR")
spam and vexatious request filtering
categorisation of request types (and their associated calendar or working day timings and whether or not they are private or should be available for the public disclosure (on your PDL)
timer including addition of bank holiday dates for your jurisdiction so that working days may be accurately counted
recording of different types of exemption
automatic correspondence
Applicant Blind facilty for individual request managers and department FOI reps
template management for different request acknowledgements
status recording for managing progress of the IRs
managing many activities performed by one or more directorates/ departments in providing multiple parts of a complex information request.
management reports and statistics for ICO/OSIC
audit trail
Reviews
Appeals
Complaints
automatically attached email correspondence
notes history
package up information and audit trail for external audit/investigation.
public disclosure log API. (Your authority's web team can show information relating to requests fulfilled, hiding private data but displaying stats and those queries and responses you wish to publicise. Apart from transparency, this can reduce repeat questions and associated research work!
Case Studies
Dudley Metroplitan Borough Council
AXLR8 and Wokingham District Council won a prestigious Sunday Times/DTI e-Government award in 2005. The system is now used by Wokingham Borough Council to log calls, manage the FOI publication scheme and provides the public disclosure log.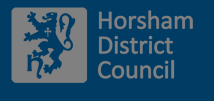 Part of the original Pathfinder Project, the system has been used since 2002 at Horsham District Council.
As well as clients in Engalnd, Scottish clients include Fife NHS, Aberdeenshire Council, Argyll and Bute Council, Fife Council and others
Background
AXLR8 have been providing systems for information governance since 2002. Back then we were delighted to be selected to build a system for a "Pathfinder" project with West Sussex County Council to help with FOI 2000 compliance. Even though the team had many decades of government systems experience beforehand, we learned a great deal in this new area. The system was implemented by more than 40 councils. Even though all the revenue was reinvested back into R&D, the system was then replaced by more general CMSs that developed to include similar functionality. To continue to add value and make a contribution (and eat!), AXLR8 have had to innovate continually. This led to an FOI request managent system. It was based upon our established CRM ticketing system.