We are excited to announce that we have passed our assessment for the current Cyber Essentials again this year! In November 2021 we are returning to Penetration Testing to update findings from 2020 from an outside expert party. In December 2021 we will be audited for Cyber Essentials Plus.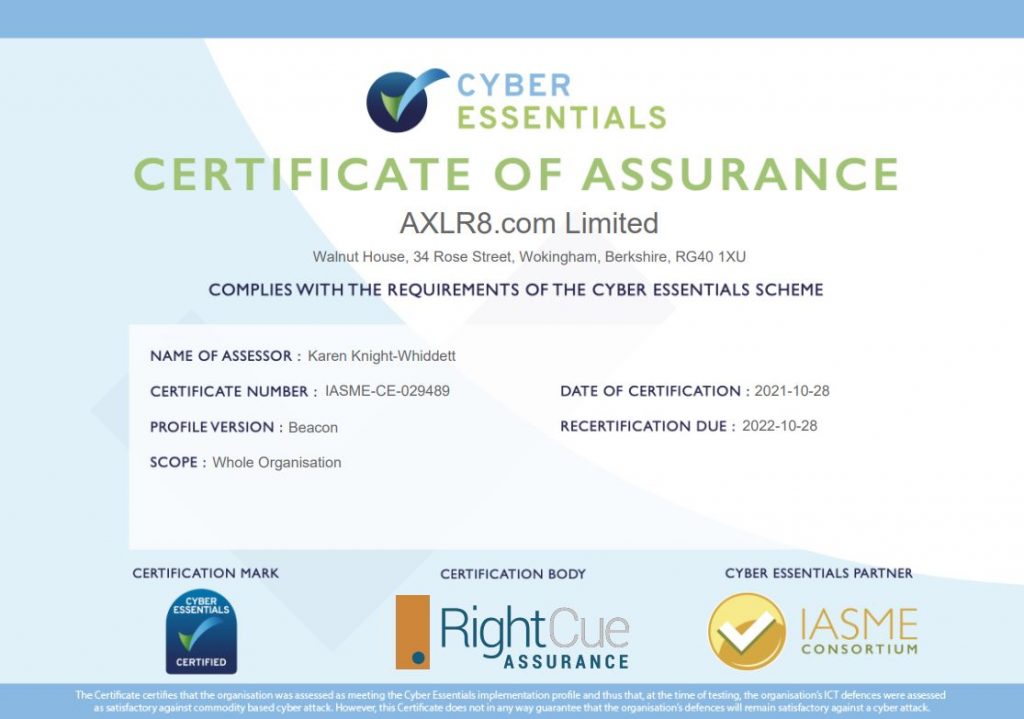 We can highly recommend the detailed, professional prompt and practical approach of RightCue Assurance who led us through the process once again. Thanks!
With their help we are now preparing for Cyber Essentials + in the next two months.
#cybersecurity#datasecurity#GPDR#cyberessentials#completedproject#compliance#IASMEconsortium