We are delighted with the field testing of revision 4.0 of this device following client feedback – mostly from the security and retail field marketing industries. More information on the dedicated AXLR8 Event Staffing website.
All weather
AXLR8 Checkpoints are weather resisitant even in a very rainy country like the UK. We will also test them in cold countries soon to see if they can get through minus 30 cold snaps in Canada or Scandanavia. Not sure we will bother testing at 10m under the sea – even if it would make a good picture! The AXLR8 Checkpoint would survive in high pressure salt water for around a year, we believe. We would need to research sealants for longer than that. However, if you had mobile guards or countercover staff down there, then the scanning device would also need military specification sealing. We think about these things so you don't have to.
Surface Attachment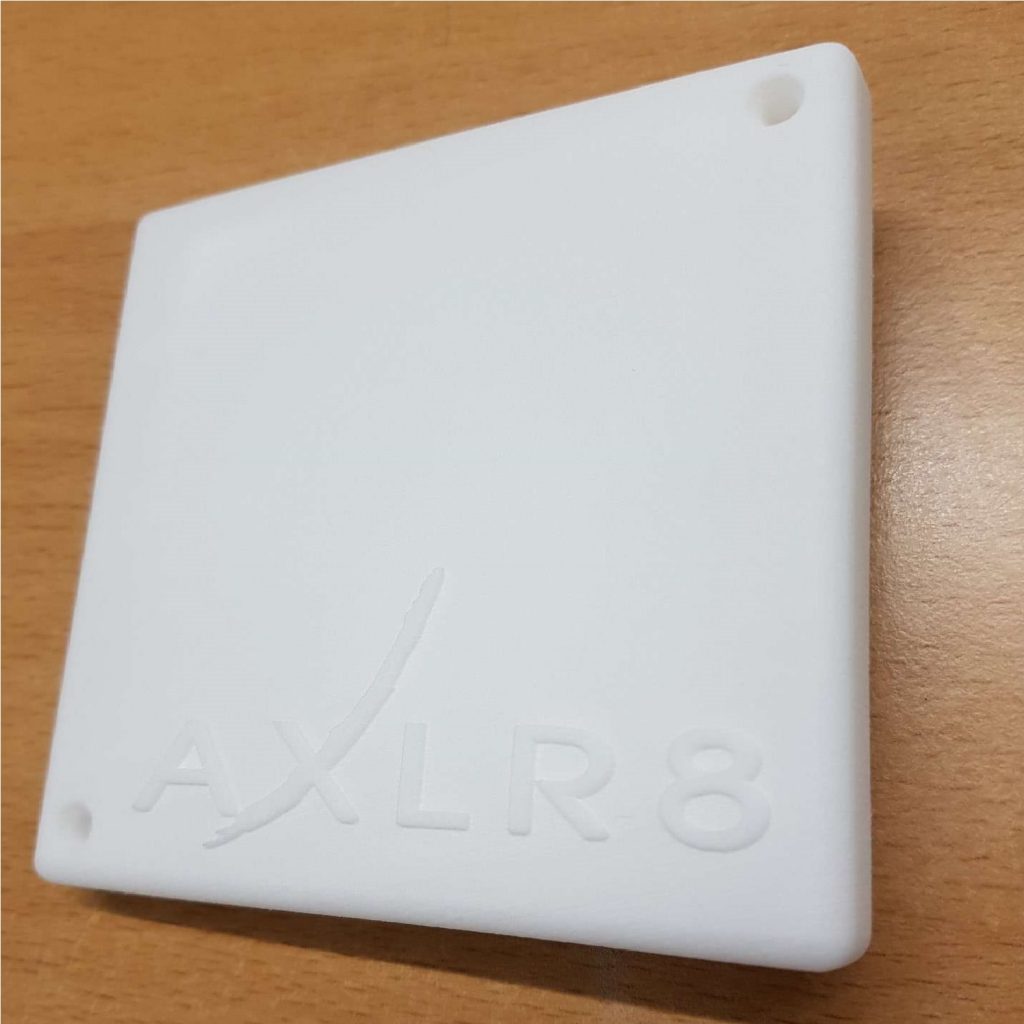 It seems that small seemingly insignificant changes are more expensive than you would imagine but also more satisfying for us when done. If your client does not allow you to attach your proof of attendance check in and check out devices on to the walls with screws (the original designs) then we have 100% back surface for adhesive or double sided tape or velcro. Too many options to list. The AXLR8 Checkpoints may be customer installed. Obviously, do a "patch test" on a single device first if you use glue with chemicals that may contain acids or other corrosive chemicals. This caveat applies to the client's wall or other surfaces too, of course. Some of these devices are under counters and several are in cupboards.
No power or network cabling
These devices are passive and so they do not need electricity or any network cabling. Staff checking in, out or about, just need a BYOD device (reasonably up-to-date iPhone or Android device) which virtually all of your staff carry with them, anyway.
Low deployment costs
Live powered networked intelligent scanning devices are expnsive to install and maintain. Where you need an intelligent networked device internet and electric suply plus battery back up and plenty of local memory, the costs are normally £1000 minimum to purchase, install, wire up and connect to the net. They are then vulnerable to weather, power and internet interruption, vandalism, etc. So insurance and maintenance are necessary. They do help if you have hundreds of staff with swipe cards as the cost per staff check in is low. We have relationships with Paxton and Almas Industries if you need this sort of swipe/ biometric device installed and we keep up-to-date on new products on the market all the time. However, AXLR8 Checkpoints are around £150-£300 installed and maintenance is basically occasional replacement due to landlords or clients restrictions on adesion methods on their walls or other surfaces. There are also cheaper share survices where AXLR8 have identified, for example, that three countercover agencies and one security firm all have staff working at the same location and all need the same check in, out and about recording functionality when their staff are working.